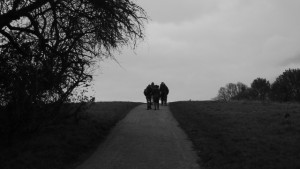 By: Giuma Bukleb
Roads tearing earth's body
East and West
North and South.
Long, short, twisted, plane, extremely steep,
Ascending, wide, foggy, tarmacked, sandy, muddy,
Flat, bending.
Roads that fool you and others you fool. Roads you love
And roads you hate. Roads you dream of and others nightmarish.
Beautiful roads lined with greenery and trees, and others
Regenerate tedium and boredom. Dangerous roads and others
Relaxing. Roads that know no meaning to comfort and others don't
Know the meaning of congestion.
Roads…
Roads…
Why
Do all roads
Lead
Only
Into exile?!